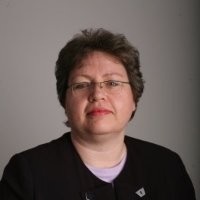 Heather Hart
Director, Smart Space at IDeaS Revenue Solutions
Biography
Heather Hart founded Smart Space Strategy in 2014 and continues to lead product innovation and implementation after being acquired by IDeaS Revenue Solution in 2017. As head of the Smart Space product line, Heather is responsible for helping hotels and conference venues see the power behind a dynamic pricing strategy for meetings and events, and she pioneered the creation of a cloud-based tool that provides comprehensive demand profiles, performance measurement and selling strategy models. The application of these, in Smart Space, helps enhance strategic decisions and increases revenue growth.
She builds on her 35+ years of experience across the hospitality segment to bridge the divide between rooms revenue and other hotel sales and marketing functions, helping companies improve the yield from their Meetings & Event space through higher conversion and better space utilization. Heather previously operated a successful revenue management consultancy, RevExcel for eight years, and has held senior management positions at hotel chains/groups across the U.S. and Europe.
For nearly three decades, IDeaS has provided innovative solutions, exceptional client support and strategic advisory services to help hospitality businesses drive better revenue. Our proven approach to solving revenue management challenges is used successfully every day by hotels around the world. Through these partnerships, our clients see a 5% average incremental uplift beyond market trends—and compared to ordinary revenue management practices.
Session title: Money Money Money
Session description: A thought provoking keynote session on how pricing affects your guest's experience.
All session by Heather Hart