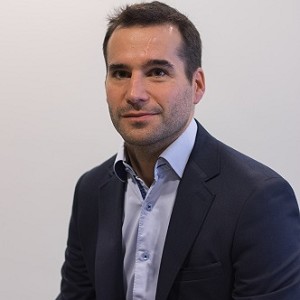 Julien Touraine
Sales Executive, Availpro & Fastbooking
Biography
Julien's mission is to put technology at the heart of hotels and help them drive revenue in a data-driven world. Online Executive with over 15 years of experience in software and travel industry, his areas of expertise include leading multi-national team and cross department team, business development, strategic partnerships, strategy & sales. Over his career, Julien has gained significant experiences in launching a new brand on a new market (Rates To Go), developing sales and businesses (Availpro, Orbitz and Booking.com), and developing strategic partnerships and streamlining process operations (Availpro). With a 360° vision on the hotel environment, his knowledge helps hoteliers define the best digital strategy for growth.
Session Title: The challenge of conversion: what can you do to improve your website direct performance?
Session Description: The conversion rate of a hotel's website is determined by several factors that it is important to consider to be able to optimize it. The stakes are high: 1 conversion point earned equals several points of additional margin. Identify the traffic sources that convert best and those that need to be forgotten. And find out how your pricing strategy impacts your conversion rate and how it can help you lower your acquisition costs.